Hi, my name is Aaren
I am currently a student in Asia Pacific University studying ICT. I enjoy many aspects of IT but the two main areas I focus on are Web and Game Development.
WEBSITES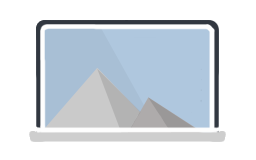 DESIGN
I am experienced in developing responsive User Interfaces for Websites and Software.
I'm also capable of designing graphics, logos and icons for Web/Software usage or otherwise.
TECHNICAL
I am familar with the main Web Development Languages and I have experience in Networking and Server Hosting.
Aside from my own Website, you can also see another Website I've made during college.
GAMES
ASSET CREATION
3D Modeling and Texturing is my favourite aspect of game development. I am most familiar with modeling, texturing and rigging Characters, however I am capable of creating other objects as well.
DEVELOPMENT
I am still in the process of learning about game programming.
Currently I only have some experience with Godot and Unreal 4 as well as modding experience in ArmA 3.
You can view some of my 3D work here.
SKILLS
I don't have a formal education in any of these skills except for SQL, PHP and Visual Basic.
For a majority of these programs/languages, I am self-taught. Most of what I know about them comes from experimenting with trial software and learning from Youtube tutorials.
LANGUAGES
- HTML5
- CSS3
- PHP
- JavaScript
- SQL
- SQF/SQS
- Visual Basic
- Python
SOFTWARE
- Unreal Engine 4
- Godot
- Cinema 4D
- Maya
- xNormal
- Mudbox
- GIMP 2.0
- Adobe Photoshop
- Adobe Premiere
- Microsoft SQLServer
- Microsoft Visual Studio